When I first arrived in Geneva , I was so happy to be in a new and exciting international country. In fact I felt very much at home.
However I realised that to be part of it all I needed to get out meet people other than the work home kids routine.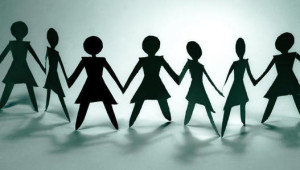 I first joined the Editorial team of my local village Mies, this brought me to help in local fairs, meet other Communal members, understand how the politics worked and of course brought me friendships. Although I moved to the next village 3 years afterwards, I remain part of the editorial team, and have kept my friends for walks, dining, skiing outings…and zumba classes! It is nice to be able to be known at the post-office, say hello to walkers by in the village, I feel at home. That is special.
I became a member of CWF a woman's forum that helps women progress in their career. This association has brought be many interesting encounters that have helped me in Geneva. More-so I won the CWF/IMD award, which allowed me to participate in a fabulous course at IMD, thus becoming also a IMD alumni and so bringing me more contacts.
I am the VP for logistics and Events for the ASAGE committee, helping organise events, golf tournaments and gala's. This has led me to play golf, I do hope to get my AP (Authorisation de Parcours) this year. And again meet new people.
What amazes me is that Geneva is small, so I meet many same faces in different events!
Through my linked-in network, I was asked to give a TEDxGenevaWomen speech in December 2013. Now I am on the committee helping very modestly to participate in the TEDxGeneva team organisation.
Last week, I attend the ACAD training for Board Governance, again meeting some fascinating people, who I had true pleasure to be acquainted. I have become a member of ISADE where I attend conferences around the theme of governance several times a year
This obviously keeps me busy and connected, that is what is fun!